WHO WE ARE
Creating Impact is The Coaching Company for the 21st Century Leader. We are Pioneers, Shape Shifters, Game Changers and Guides committed to equipping people in business with the tools and mindset required for your Leadership Journey.
MEET JACKIE
Jackie Lesser is a leadership pioneer, shape shifter, game changer and guide who inspires the inspirers. She dedicates herSelf to collaborating and co creating with those who feel the call to BE fully aligned with their true nature and their compelling picture of the future in the present moment.. Jackie utilizes coaching skills, guidance, support and her vast inventory of transformational tools to support 21st century leaders in their journey of pure potential.
With over 25 years of industry experience Jackie applies the collective wisdom and brings strong insight into human behavior and the tools necessary for successful and positive change. Jackie is dedicated to working with those who are ready for conscious and intentional change to clarify their vision, connect with it, and create actionable items that result in sustainable growth and unprecedented profitability.
Formerly with the Judge Group, a nationally recognized staffing and consulting firm, Jackie held various sales and leadership positions using her coaching skills to maximize human potential. She has a master's degree in Business Administration from Drexel University with a concentration in Human Resources Management. A graduate of the Coaches Training Institute, Jackie is credentialed by the International Coach Federation as a Professional Certified Coach (PCC).
I work with Leaders on the essential competencies for the 21st century so that they can Be who they need to Be in order to see what they want to see
What We Do
Creating Impact is focused on the paradigm shift that is occurring for Leadership in the 21st century.
We work with people  who want to maximize their personal and professional positivity, productivity and profitability in order to build long-term sustainable growth.  This is built through transformational conversations with individuals, executive teams and in larger groups to help people understand the foundational relationship that has to exist between people in order for the organization to thrive.  We are using the leadership competencies (link to our download) of the New World as a lens through which to view and filter the tactical and strategic issues that leaders are facing today.
The 21st century leader must look to the archetype of the pioneer, to take risks and explore new avenues of thinking and being. Like their predecessors, these pioneers are without maps, and must observe and respond rightly to "what is" and collaborate and cooperate with others and their environment in order to successfully navigate the uncharted terrain of the new world. Unlike the 20th century model of leadership, in which predictability and knowing the answer was indispensable, today's leader must explore the great unknown for effective solutions, drawing upon the creativity of themselves and others. I will introduce the "GPS" for success in the 21st century, a navigational system based on the key competency of relating to self, others, and all of life. Relating to what is known will be a prerequisite in mastering the ability to relate to what is unknown. This way of leading will revolutionize how business gets done by changing the way people work together.
We provide support, tools, guidance and accountability that help you thrive in today's ever changing terrain. You can count on the transformational shifts we teach to help you navigate during times of transition, and become an effective change agent who optimizes personal, professional and business performance.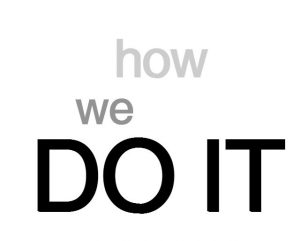 In coaching, we help people to understand that they have the power to create new realities. As humans, we are wired to make meaning.  Events in and of themselves have no meaning attached to them; we ascribe meaning based on our perceptions or perspectives.  I began to notice that sometimes people could create new meaning and begin down the path toward new choices. But often, the change was temporary. And I wondered why, if my clients were capable of seeing the change they wanted to make, if they were able to separate themselves from old behaviors long enough to see that new meanings were possible, why didn't that change take root? Why didn't it stick?
In the process of answering that question, I realized that I was gestating a new model for changing who and how a person is being and what they're doing as a result – a way of thinking and acting that I call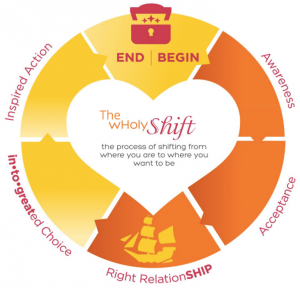 The wHolyShift, a transformational process that helps people navigate the ever changing landscape of living, loving and leading in the 21st century. It is a model that I have successfully used in my practice, and that I want to share with you in our work together.
The wHolyShift process has emerged from the data I have collected over a long career -- in the clients I saw, the countless workshops I have attended, the ones I led, and the more than 1,000 books I have read on spirituality, psychology, neuroscience, human change, and business. I have been an insatiable student.  I knew there was a thread running through all of this data. I wanted to synthesize my insights and experiences into a model that I could use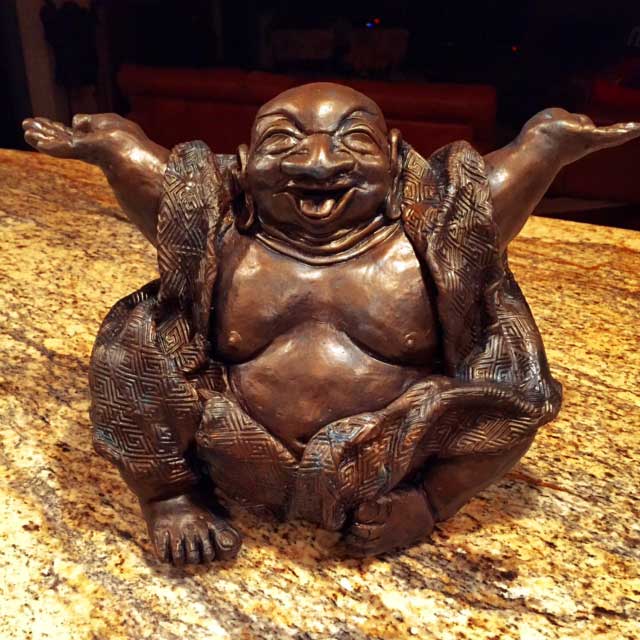 for myself and with my clients.
But the journey is as important as the destination. It turns out that a crisis in my own life served as the catalyst that allowed me to crystallize The wHolyShift – to take the threads of an idea that were emerging and weave them into a process complete clear steps and outcomes.
And the reason I know it works is because I was the first person to go through it and come out whole and my clients are thriving as a result of their own practice of this transformational process.